Fan Gallery
Gallery
twitter feed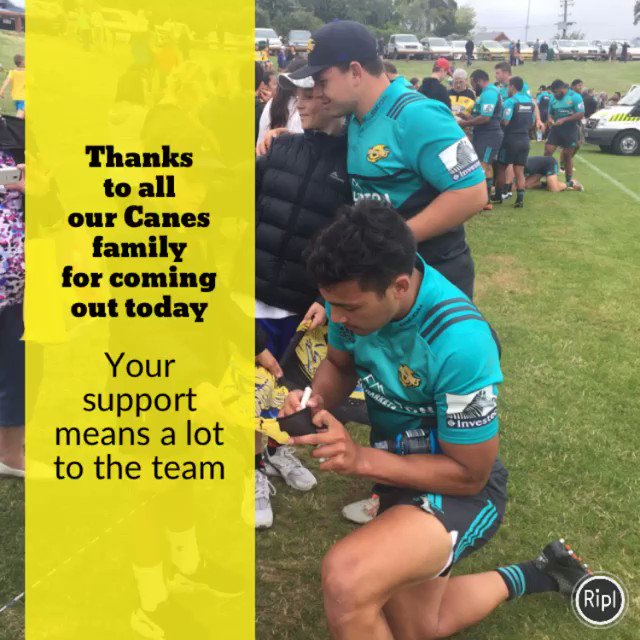 #CanesFamily #Canes2017 #Loveourfans #KapitiCoasting #HorowhenuaKapiti
18 Jan 2017, 19:31pm
facebook
Hurricanes updated their cover photo.
18 Jan 2017, 22:04pm
Hurricanes updated their profile picture.
18 Jan 2017, 17:10pm
Great to have Fullerton Markets & Kia Motors NZ on board as front of jersey sponsors for the next three years. Read more - https://goo.gl/2AkUEL https://youtu.be/ajxcgaJId1Y #CanesFamily
18 Jan 2017, 14:20pm
50 days until #OpeningNight at #OurHouse Westpac Stadium
13 Jan 2017, 17:00pm
Hurricanes updated their cover photo.
6 Jan 2017, 14:32pm
42 days until we take the pitch at the Border Rugby Club in Waverley. Tickets on public sale 10am Monday January 9th - get in quick at https://goo.gl/3fQfLe
6 Jan 2017, 14:30pm
Hurricanes feeling thankful at Westpac Stadium.
Thanks for your support in 2016. Roll on 2017
30 Dec 2016, 15:00pm
Hurricanes shared Investec Super Rugby's video — celebrating success.
Tag a mate from The Blues, Chiefs Rugby, BNZ Crusaders or Pulse Energy Highlanders that will enjoy this highlights reel #CanesFamily
30 Dec 2016, 09:18am
ATTN FANS: Captain lives for our young fans and wants to stay relevant to the next generation. Captain has asked us to reach out to you for some advice on his appearance - https://goo.gl/dF2Mh5 #CaptainMakeover
29 Dec 2016, 15:11pm
Merry Christmas to our #CanesFamily
25 Dec 2016, 08:00am
Only 50 days to go to the Brisbane Global Rugby Tens - who's coming with us to take on the best of the rest? #CanesFamily
23 Dec 2016, 21:48pm
Don't forget your roots - Snakey and Beaudy head back to their old stomping ground in the heart of the 'Naki - https://goo.gl/twDags #CanesFamily
23 Dec 2016, 19:46pm
#SeasonOfGiving The Wellington City Mission
23 Dec 2016, 11:45am
It's been a preseason with a difference this year as our squad have experienced some testing gymnastics workouts. Rope climbs, balance beam, rings, parallel bars, back flips and plenty of core work on the menu. And great to see Nehe Milner-Skudder...
19 Dec 2016, 20:46pm
Hurricanes added 3 new photos.
It wouldn't be a Hurricanes preseason without the annual Surf to Peak duathlon. Congrats to Mark Abbott for winning in a time of 62 minutes and to runner up Hugh Renton. 22km on a bike and a run up Mt Victoria isn't a bad way to start the day...
17 Dec 2016, 16:15pm
Going to be fun seeing Nehe Milner-Skudder back in action next year at the Brisbane Global Rugby Tens #SkudderStep https://goo.gl/XDplH5
17 Dec 2016, 09:00am
The Hurricanes would like to congratulate all the nominees and winners at tonight's ASB Rugby Awards. Full story here: https://goo.gl/mNbhp9 We are particularly proud of our first five Beauden Barrett who capped a stellar year by winning the coveted...
15 Dec 2016, 23:27pm
Fantastic day at Canes HQ this week during the 2017 Under 17 Hurricanes Development Camp. Our high performance team did a fantastic job providing 56 young men and their parents with expert knowledge to help them realise their potential and step onto...
15 Dec 2016, 15:06pm
BREAKING NEWS: We are excited to announce we will be playing an Investec Super Rugby preseason match against the BNZ Crusaders at Border Rugby in Waverley next February. The match will be played in association with Farmlands Cooperative Society...
12 Dec 2016, 12:06pm
We're all supporting James on his road to recovery here at the Canes and looking forward to the big man rejoining the squad when he's ready. James will be continuing his rehab on his own terms away from the team environment for now. You can find a...
9 Dec 2016, 15:04pm
Christmas has come early! Receive 20% of all Brisbane Global Rugby Tens tickets via https://goo.gl/hSERzZ. Offer available between Dec 8-22 #CanesGlobal
8 Dec 2016, 09:55am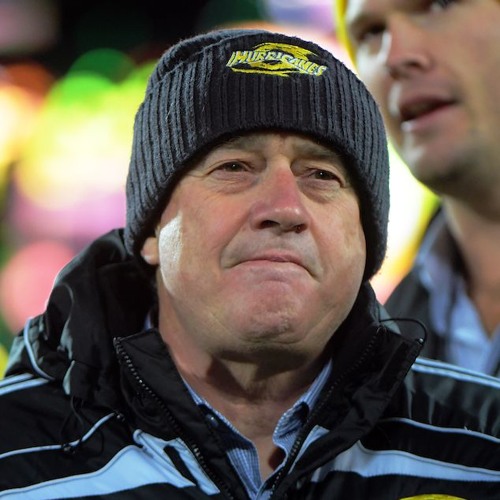 Our head coach Chris Boyd hasn't been idle during the offseason and has come back from his travels armed with valuable new knowledge to pass on to his fellow coaches, players and management at the Hurricanes. A fascinating interview with Veitchy on...
6 Dec 2016, 00:23am
We've been drawn as the lucky last team to enter the fray on day one of the Brisbane Global Rugby Tens next February, which means plenty of time to take in the early action before our first match against the Western Force https://goo.gl/MXfBw3...
1 Dec 2016, 14:26pm
Get your tickets to see the Hurricanes take on The British & Irish Lions 27 June, 2017, Wellington. Be there, be heard.

www.nzlionsseries17.com/tickets
23 Nov 2016, 17:00pm
Good luck to the 15 players from the Hurricanes region named in the New Zealand Under 20s training squad today and congratulations to all of the other young men selected. https://goo.gl/LXKMMl #FutureCanes
22 Nov 2016, 18:54pm